Mikhail Shishkin: "Ordinary Russians and Ukrainians Have Been Betrayed by Their Leaders"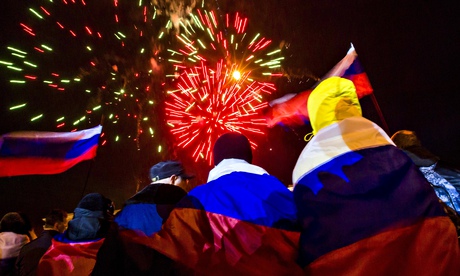 In an op ed piece for the Guardian, Mikhail Shishkin explains the larger disaster that has befallen Russia and Ukraine as a result of Putin's recent actions:
"Unending, smouldering conflict on the border is a regime dream that is coming true before our eyes. Undeclared war with Ukraine finally gives it cause to crush independent civil society in Russia and establish a lethal police order. Militarism, the hunt for domestic enemies, the struggle against "traitors," and the mass propaganda of patriotism – all this is already our present. Scoundrels and fools have speculated for too long on love for the fatherland. And now, once again, we've all been taken hostage – both Ukrainians and Russians. Once again we are going to suffer together – two fraternal nations. And we are going to have to fight for our future together."
A war between Russia and Ukraine would be close to a civil war and just as unspeakably sad.